AIG is dedicated to enhancing our customers peace of mind with our insurance protection for when the unexpected happens.
Our insurances products are designed and backed by AIG's customer-first service, and efficient online compensation processing. Why not listen to some of our customers experiences below...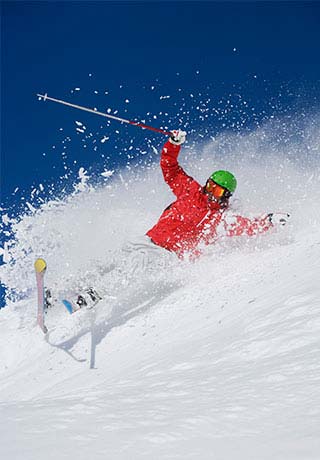 Skiing injury
Mrs. Lee was on holiday in Japan when she had an accident while skiing. An x-ray revealed that she broke both of the bones in her lower left leg and surgery would be necessary. Preferring to have the procedure done back home in Hong Kong, her daughter called us for assistance. AIG Travel got in touch with her treating doctor to obtain her medical report. After getting confirmation that she was fit to travel and approving her cover, we quickly arranged for her to return home the next day on business class accompanied by a non-medical escort. We made her homebound journey more comfortable with prearranged door-to-door wheelchair and porter services at the airports and ground transfers at both ends. When she safely arrived back in Hong Kong, she was directly admitted to hospital for surgery.
Jerry.C x AIG Travel Insurance - Risky Sports Coverage
AIG TravelWise gives you comprehensive travel insurance protection for your journey. We cover your medical costs should you have an accident or suffer illness - even from risky sports! Let's find out more with Jerry C. (travel youtuber) !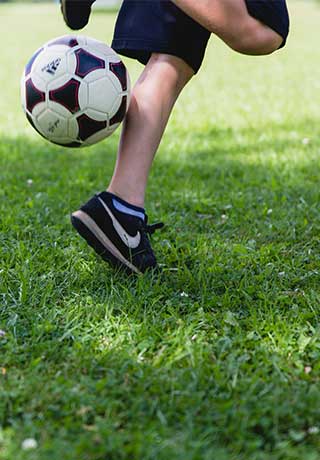 Study Tour
A 13-year-old boy was on a study tour in New Zealand when he sustained an injury to his right leg during a soccer game. He was immediately sent to the hospital where an x-ray revealed a badly fractured shinbone that required emergency surgery. He underwent the procedure and remained in hospital for a few days to recover. His school teacher, Julia, reached out to us to seek assistance with his return travel arrangements.
After obtaining the boy's medical report, AIG Travel approved coverage for a seat upgrade to make his return journey more comfortable as he was still wearing a cast and using crutches to move around. Unfortunately the airline didn't allow the seat upgrade as there was no escort to accompany him in business class. However they did agree to provide him with 2 additional economy class seats at no extra cost so that he could be seated near his teacher. We also arranged door-to-door wheelchair service to ease his mobility in the airports. We monitored their departure from Auckland and followed up on their safe arrival in Hong Kong.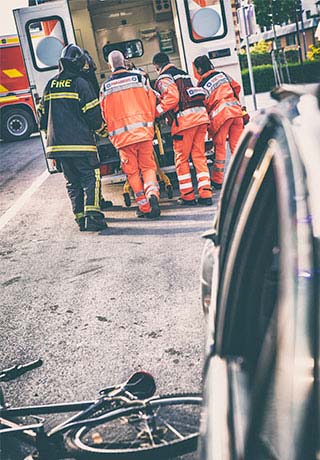 Road accident
17 tourists were on a group trip to Jiangxi when the bus crashed and rolled over when the driver mishandled a turn. Two of the passengers were thrown out of the bus and another two were badly squashed by the seats. The others, including the tour guide and the bus driver, sustained multiple cuts and wounds.
Carol, a member of staff from the travel agency, called us as soon as she got word of the accident. AIG Travel quickly got in touch with the tour guide on the bus, and he was able to provide information about the accident and rescue work that was being carried out at the time of the call.
When we followed up with the guide later, we learned that all of the passengers had been admitted into the hospital. We despatched a two-person crisis response team to Wuyuan early the next day to assess the situation and work with the treating doctor. When the patients were well enough to be discharged, we arranged for their return via commercial airline and high-speed train. Medical escort was also arranged for patients when it was required.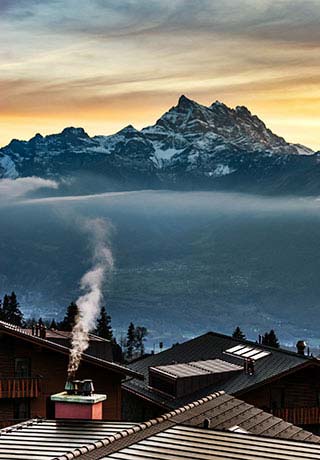 High Altitude!
Mark was on holiday in Yunnan, China when he started experiencing difficulties breathing and was sent to hospital. After a few days of treatment, his travel agent called us for assistance to get him home. AIG Travel quickly spoke to his treating doctor to get more information on his condition. We learned that he was suffering from high altitude sickness and had a lung infection.
After obtaining his medical report, we approved his medical expenses. We also kept his sister and his travel agent back in Hong Kong updated on his condition and repatriation plans. Mark wished to go home after a few days in admission even though he had not recovered enough for air travel so we reviewed his condition with his doctor and determined that he was well enough for ground travel. After that, we arranged to get him home via high speed train accompanied by a medical escort throughout his journey. When he safely arrived back to Hong Kong, he was directly admitted to hospital for continued treatment.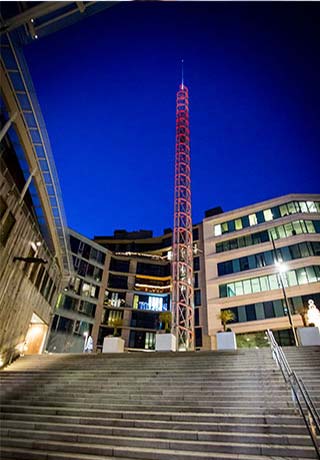 Fell down stairs
Helen was travelling in Norway with her family when she fell down some stairs. An x-ray revealed a badly fractured shin bone that would require surgery. Her husband reached out to us for advice as she preferred to return to Hong Kong for the procedure.
AIG Travel contacted her treating doctor and we approved cover for her medical expenses after reviewing her medical reports, and then we provided the hospital with a guarantee of payment. We also kept updating Helen's family on her recovery as they could not speak English and had difficulties communicating with the hospital. We also arranged for an accommodation extension and new return airline tickets for her family. We arranged for her to have a medical escort to take care of her during the return journey home. She safely arrived back in Hong Kong afterwards.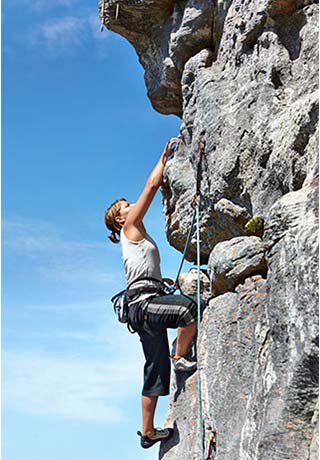 Rock climbing
Natalie was on a rock climbing holiday in Germany when she fell and injured her lower back. An x-ray revealed that she had fractured her spine. She called us for assistance with her medical expenses and travel arrangements. AIG Travel got in touch with her treating doctor, and learned that she needed surgery very soon. Cover was approved after we reviewed her medical report so we provided the hospital with a guarantee of payment. She underwent the procedure two days later. We monitored her recovery progress the whole time by regularly getting updates from her treating doctor. We also constantly checked in on her as she was alone to make sure she was doing well. After confirming that she was fit to trave, we quickly issued her new return airline ticket on business class so that she would be comfortable on her return journey.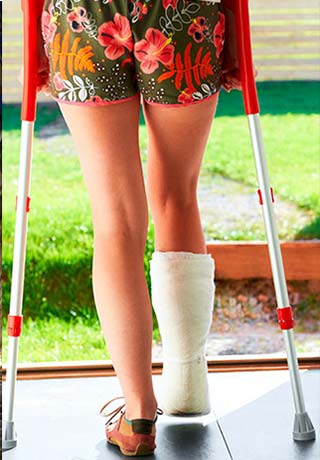 A curtailed trip
Sabrina who was on a holiday in Osaka, Japan with her teenage daughter and mother-in-law slipped and fell from a staircase. She was diagnosed with a fracture in her right ankle. She had to wear an ankle cast and use crutches to get around. Requiring rest and unable to get around as planned, she decided to curtail her trip. After obtaining her medical report, we reviewed it and approved coverage for her medical expenses and additional cost of issuing new airline tickets for them as their original ones were non-changeable. We arranged for her to return on business class for better comfort and leg room while her family was on economy, seated close to her. Wheelchair service at the airports and ground transfers at both ends were also prearrange. The trio safely returned back to Hong Kong and was appreciative of our assistance and arrangements.
Container1
Container10
Container1
Container1
Container1
Container1
Container1
Container1